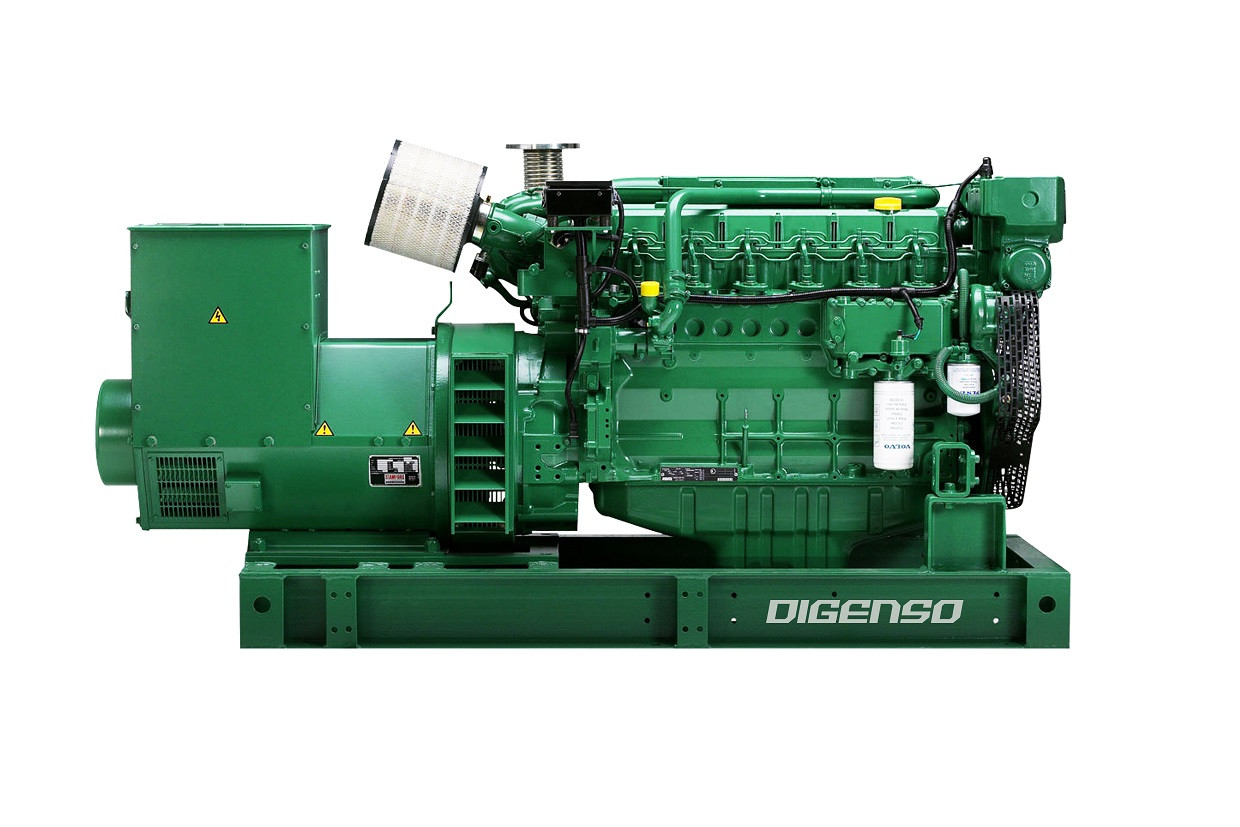 The Volvo Group is one of the world's leading manufacturers of trucks, buses, construction equipment and marine and industrial engines.
Adaption to high altitude and severe environment, innovative for premium and modern market, first choice in sustainable power solutions. Highly recommended for petrochemical industry.
Volvo Penta engines for power generation applications are built to be reliable and durable, engineered to satisfy the most demanding of challenges, no matter if the need calls for standby or prime power.
Source: VolvoPenta.com
Articles related to #Volvo Penta
Related products Volvo Penta
Model
Canopy
Origin
Standby Power
Prime Power
Engine
Alternator
Price (VND)
Lead time (days)
KVA
KW
KVA
KW
Brand
Model
Origin
Brand
Model
Origin
Volvo Penta-85kVA
Vietnam
96
77
85
68
Volvo Penta
TAD 530GE
Đức
Mecc Alte
ECP34 1S4
G7 (China)
339,844,550
45
Volvo Penta-88kVA
Vietnam
96
77
88
70
Volvo Penta
TAD 531GE
Đức
Mecc Alte
ECP34 1S4
G7 (China)
351,773,035
45
Volvo Penta-99kVA
Vietnam
110
88
99
79
Volvo Penta
TAD 531GE
Đức
Mecc Alte
ECP34 2S4
G7 (China)
356,715,389
45
Volvo Penta-85kVA
Vietnam
96
77
85
68
Volvo Penta
TAD 530GE
Đức
Mecc Alte
ECP34 1S4
G7 (China)
371,328,144
45
Volvo Penta-100kVA
Vietnam
112
89
100
80
Volvo Penta
TAD 531GE
Đức
Mecc Alte
ECP34 1L4
G7 (China)
375,722,994
40
Volvo Penta-132kVA
Vietnam
147
117
132
105
Volvo Penta
TAD 532GE
Đức
Mecc Alte
ECP34 2M4
G7 (China)
377,720,859
50
Volvo Penta-88kVA
Vietnam
96
77
88
70
Volvo Penta
TAD 531GE
Đức
Mecc Alte
ECP34 1S4
G7 (China)
383,256,629
45
Volvo Penta-100kVA
Vietnam
112
89
100
80
Volvo Penta
TAD 531GE
Đức
Mecc Alte
ECP34 1L4
G7 (China)
386,383,505
40
Volvo Penta-99kVA
Vietnam
110
88
99
79
Volvo Penta
TAD 531GE
Đức
Mecc Alte
ECP34 2S4
G7 (China)
388,198,983
45
Volvo Penta-132kVA
Vietnam
147
117
132
105
Volvo Penta
TAD 532GE
Đức
Mecc Alte
ECP34 2M4
G7 (China)
388,381,371
50
Volvo Penta-135kVA
Vietnam
149
119
135
108
Volvo Penta
TAD 731GE
Đức
Mecc Alte
ECP34 2M4
G7 (China)
404,325,667
50
Volvo Penta-150kVA
Vietnam
165
132
150
120
Volvo Penta
TAD 731GE
Đức
Mecc Alte
ECP34 1L4
G7 (China)
405,311,856
50
Volvo Penta-135kVA
Vietnam
149
119
135
108
Volvo Penta
TAD 731GE
Đức
Mecc Alte
ECP34 2M4
G7 (China)
414,986,179
50
Volvo Penta-150kVA
Vietnam
165
132
150
120
Volvo Penta
TAD 731GE
Đức
Mecc Alte
ECP34 1L4
G7 (China)
415,972,367
50
Volvo Penta-155kVA
Vietnam
173
138
155
124
Volvo Penta
TAD 731GE
Đức
Mecc Alte
ECO38 2M4
G7 (China)
434,261,334
50